All university property removed from campus (laptops, desktops, iPads, etc.) needs to be documented with the department in control of inventory. Controllable property tagged with a UConn inventory control tag must be loaned out through KFS and approved before it can be transported off campus. Please follow the directions below to complete the loan form within KFS for any laptops or other tagged university property. Loan requests can be filled out for up to 2 years at a time and can be renewed in subsequent years if the equipment is still in use by the faculty or staff member.
A UConn inventory tag is generally on the back or bottom of a laptop or other piece of equipment and should say UCONN at the top with a bar code and an inventory tag number. [see example tags below]
Follow the directions below to complete a KFS Equipment Loan Form
C Series Tag Example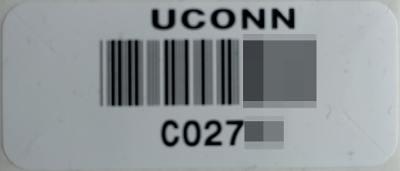 D Series Tag Example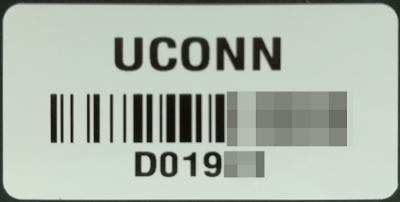 W Series Tag Example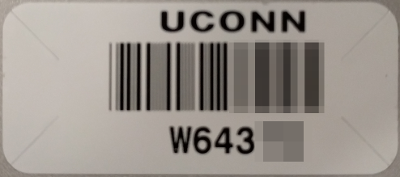 Looking up your equipment
[see Figure 1 to the right for details]
1. Open the KFS asset lookup page at: http://s.uconn.edu/equipmentloan
2. Enter your full UCONN tag number in the "Tag Number" field
3. Click the "Search" button at the bottom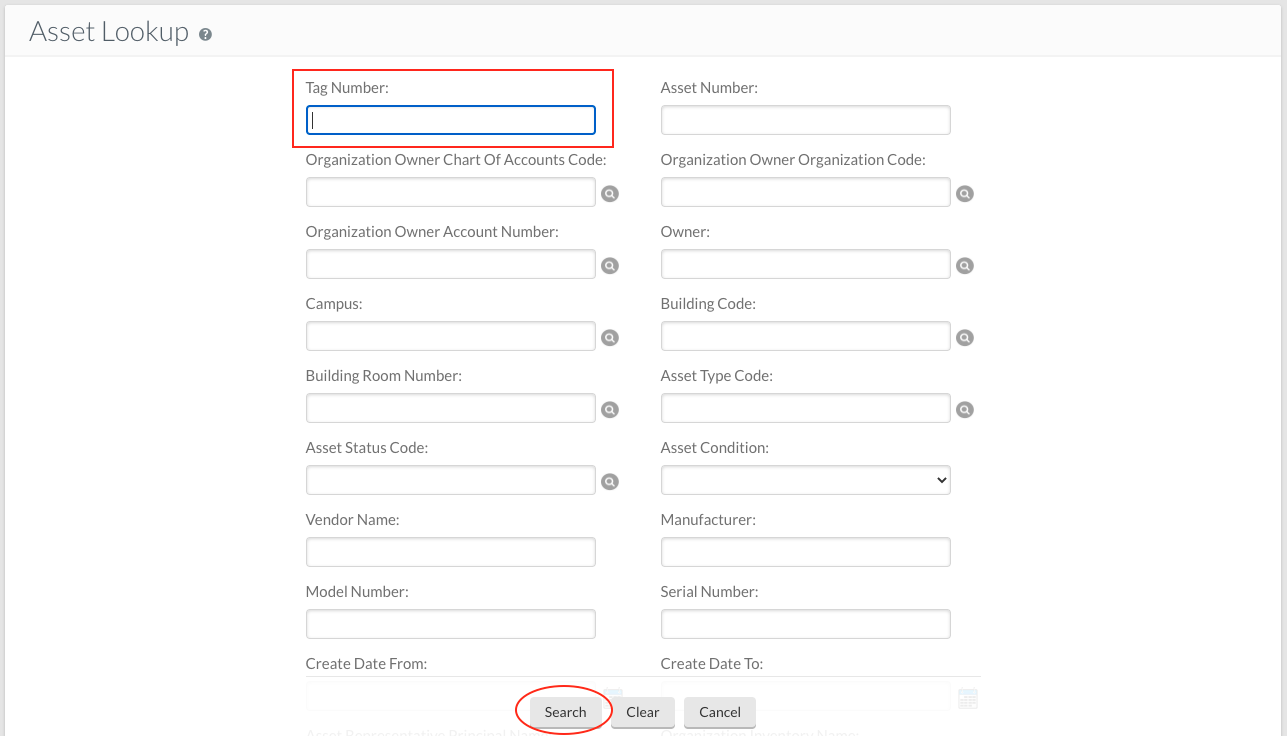 Initiating a Loan Form
[see Figure 2 to the right for details]
1. After searching for your tag, KFS should return a result
2. Click the "Loan" link to initiate a loan request form

Completing a Loan Form
[see Figure 3 to the right for details]
A. Enter a description for the loan request. Ex: "Loan request for Jamison Judd, MacBook"
B. Enter your NetID for the Borrower ID
C. Enter an expected return date for the equipment (can be up to 2 years out from the Loan Date)
D. Enter the permanent address equipment will be used at. If used/stored at multiple addresses you can optionally fill out the Stored at address information.
Submit the form using the submit button.